Review Round-Up of Gabriel Tallent's "My Absolute Darling"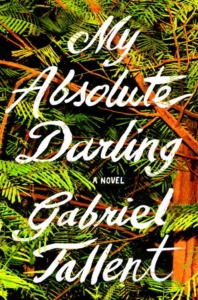 BookFest St. Louis author Gabriel Tallent's debut novel, "My Absolute Darling," celebrated its publication on Aug. 29. See what some of the reviews have to say!
Debut novelist Gabriel Tallent has talent to spare (USA Today): "'My Absolute Darling' (Riverhead, 417 pp., 3½ out of 4 stars) is a powerful debut novel for Gabriel Tallent and a gripping introduction to a seriously brave little girl."
My Absolute Darling is a cathartic book about abuse that manages not to feel exploitative (Vox): "What's most impressive about 'My Absolute Darling' is how carefully it handles its bleakness … The result is that it feels less exploitative than it does honest."
'My Absolute Darling' is hard to read, harder to put down (NPR): "There's no shortage of things to admire in 'My Absolute Darling' — it's a devastating and powerful debut from a writer who's almost certain to have a wonderful career ahead of him."
My Absolute Darling by Gabriel Tallent review – a remarkable debut (The Guardian): "A strange and impressive novel that frames big questions about abuse and civilisation against the wilderness of northern California."
A debut novelist's descent into darkness (The New York Times): "With its unconventional heroine and unflinching portrayal of an abused girl's fight to save herself, 'My Absolute Darling' seems poised to become the breakout debut of the year."
Tallent will appear on BookFest St. Louis' Literary Fiction Panel II, 3:30 p.m. Sept. 23 at The McPherson!
Posted August 30, 2017 in: Event by bookfeststl
---
UP