Book lovers of all ages can celebrate St. Louis' literary heritage at BookFest St. Louis, presented Saturday, Sept. 21, 2019, by the Central West End Business Community Improvement District, Left Bank Books and the Left Bank Books Foundation.
The book festival will bring a diverse mix of locally and internationally renowned writers to St. Louis for this one day event.
BookFest St. Louis will take place in the heart of the city's Central West End, home to "Writer's Corner" — where statues of authors and one-time St. Louisans Kate Chopin, T.S. Eliot, Tennessee Williams and William Burroughs pay homage to the neighborhood's literary legacy.
Festival-goers will be able to enjoy panels highlighting the best of contemporary literary fiction, poetry, memoir, science fiction, young adult fiction, mystery and history, as well as participate in family-friendly activities including book sales, literary crafts, live music and more within the McPherson/Euclid festival zone. All BookFest St. Louis activities are free and open to the public.
Click here for the full 2019 schedule.
---
About the CWE Business Community Improvement District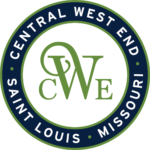 The CWE Business Community Improvement District (NCID) was formed in 2010 in accordance with the Community Improvement District Act, a Missouri statute. The mission of the NICD is to enhance the District and the businesses it represents through a combination of physical improvements and promotional activities. Activities of the NCID are made financially possible through a 1 percent retail sales tax within the district, situated along the North Euclid Avenue commercial corridor from Lindell Boulevard to Washington Boulevard. Learn more at www.cwescene.com.
---
About the Left Bank Books Foundation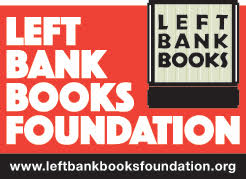 The Left Bank Books Foundation was created in 2009 as a 501(c)(3) by co-founders Kris Kleindienst, Jarek Steele and Terry Koch. Its mission is to promote and increase educational, literary and cultural activities in the St. Louis area through reading and disseminating books and related materials to low-income persons; and to advance the unfettered discussion of ideas.
Its signature project, River City Readers, provides great new books to St. Louis Public School children, and arranges author visits for those students. Learn more at www.lbbfound.org.
---
About Left Bank Books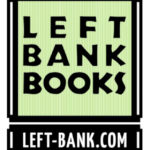 Left Bank Books is the oldest and largest independently-owned full-line bookstore in St. Louis, offering a full line of new and used books, gifts, cards, magazines, toys and services. The store has grown and changed over the years, but its mission still remains the same – to spark public conversation by curating an intelligent, relevant, culturally diverse selection of books. Learn more at www.left-bank.com.
Posted June 22, 2017 in: Event by bookfeststl
---