Announcing Our BookFest St. Louis Festival Zone Lineup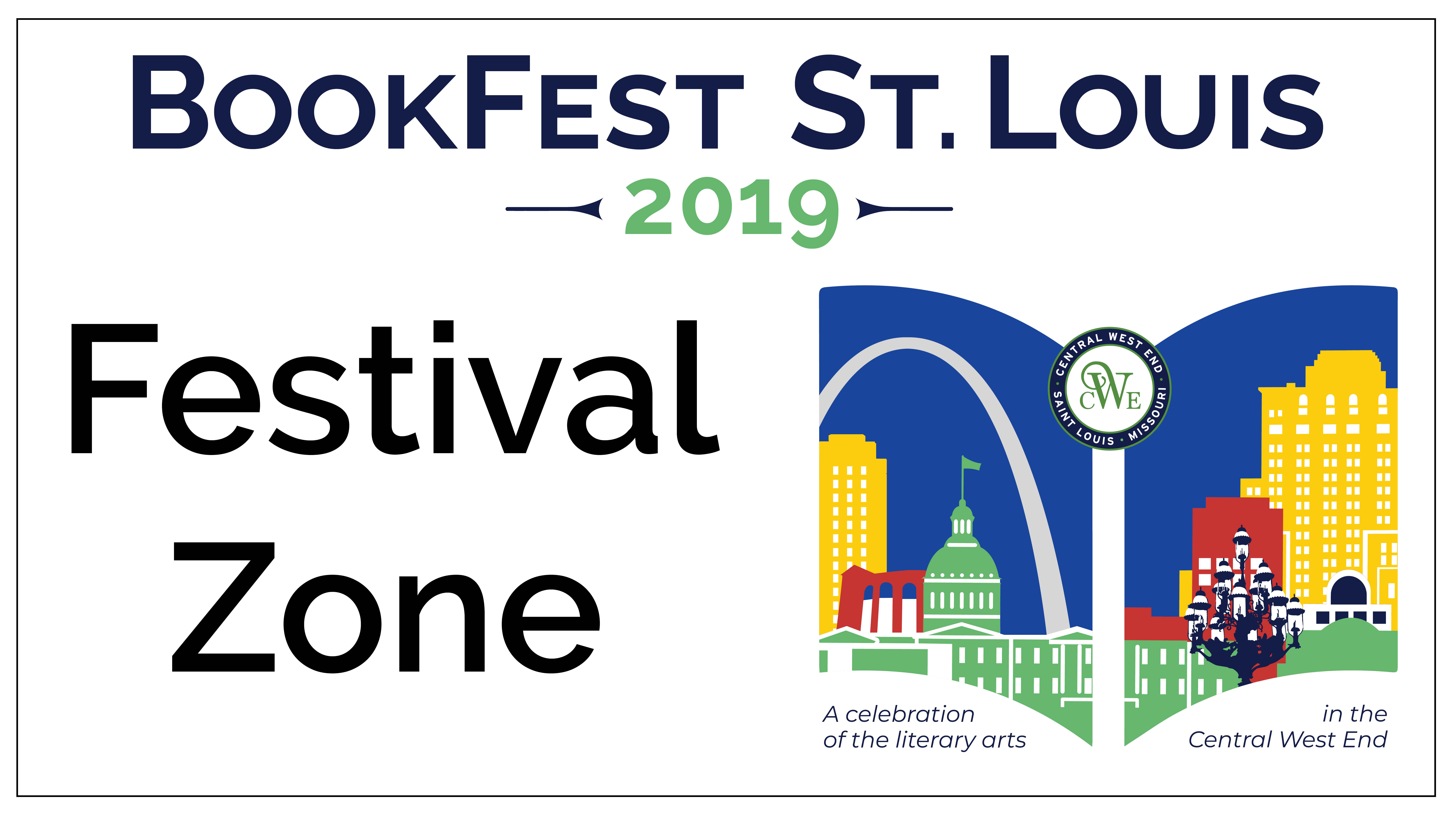 In between BookFest St. Louis author events, be sure to check out the McPherson/Euclid Avenue festival zone, featuring live music, demonstrations, book sellers, local artisans and more! Open 11 a.m. to 6 p.m. on Saturday, Sept. 21. Our festival zone is free and open to the public.
What to Do
Festival-goers can enjoy music from Jason Garms (11 a.m.), Farshid Etnico (1 p.m.) and The People's (3 p.m.), while they color Central West End scenes (adult and kid-friendly coloring pages available!), craft poetry on a giant magnetic board, and stroll through more than two dozen booths featuring book-themed crafts available for purchase and a variety of family-friendly activities. At 5 p.m., attendees can participate in our BookFest St. Louis Open Mic at the Euclid stage. Sign-ups will be available throughout the day… simply add your name to the list and get ready to perform!
Where to Eat
With more than 20 restaurants within three blocks of the BookFest St. Louis festival zone, there's something to suit every taste and plenty of time in between author events to enjoy brunch, lunch, dinner or drinks at one of our neighborhood eateries. Dressel's Pub, Mission Taco Joint, Pi Pizzeria, Evangeline's Bistro & Music House, Cocina Latina and MaryAnn's Tea Room are all located inside the festival zone, while other great options — full list available here — are all within walking distance.
Participating Artists
Geoffrey Parker (Woodblock Prints)
Latonja Flowers (Jewelry)
Jeremy Gagnon (Woodcarving)
Mattt Rulo (3D Painting)
Katie O'Malley (Illustrator)
Tucker Pierce (Sewn Portraits)
Jeff Kapfer (Acrylic Painting)
Colleen Thayer (Notecards)
Alpona Stamboldjiev (Jewelry)
Lauren Tracy (Fiber Art/Clothing)
Isaac Ludwig (Woodworking)
Mike Murphy (Mosaic Glass Artwork)
Participating Vendors
St. Louis State Hospital
Jim Dwyer
HillTop 30 Publishing House
BIG HAPPY little camper
Posted September 6, 2017 in: Event by Maggie
---
UP