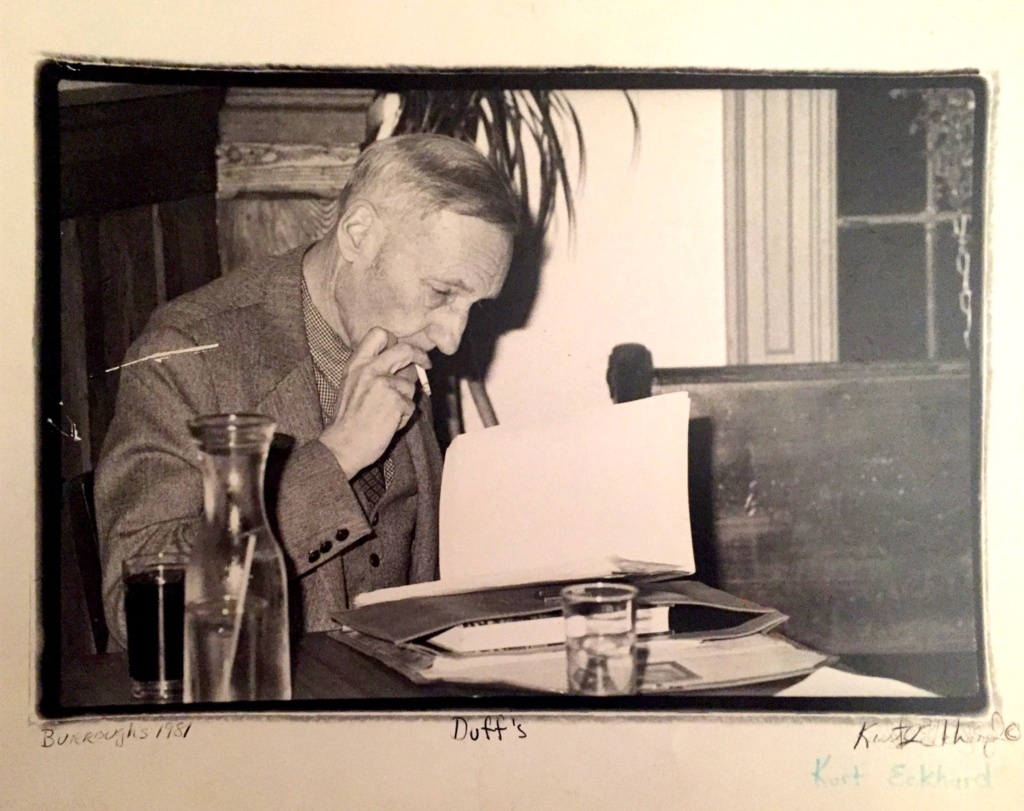 Beat Generation writer William S. Burroughs will once again have a home in St. Louis' Central West End when the neighborhood completes its Writer's Corner project with the installation of a fourth and final sculpture during a special BookFest St. Louis induction ceremony.
Burroughs will join busts of other one-time CWE residents Tennessee Williams, T.S. Eliot and Kate Chopin at the intersection of Euclid and McPherson. Burroughs' sculpture will be installed on the southwest corner, outside Left Bank Books, and will be unveiled at 6 p.m. Saturday, Sept. 23.
The Central West End's Writer's Corner project began in 2007 as an effort to raise awareness about these celebrated writers, and their ties to St. Louis and the Central West End — ties that many are unaware of. The Burroughs sculpture is being co-funded by the Central West End Association and the CWE North Community Improvement District.
"Here in the Central West End, we have such a rich history and it's something we're always excited to celebrate," says Jess Batchelor, Executive Director of the Central West End Association. "We are thrilled that the dedication at Writer's Corner will be part of the first-ever BookFest St. Louis, our city's newest literary sensation, and look forward to our neighborhood providing a historically significant backdrop for the book festival for years to come!"
The Burroughs bust, by local artist Vlad Zhitomirsky, stylistically celebrates the Beat Generation author's flair for the disjointed and bizarre, which can be found in his well-known works including "Naked Lunch," "Queer" and "Junky."
"I've now done two author busts for the Central West, first Eliot and now Burroughs," Zhitomirsky says. "Each sculpture represents their unique personas and literary voices. When working on Burroughs, I tried to represent his fragmented and somewhat hallucinogenic style by sculpting a less traditional base, with the two pieces somewhat out of alignment.
"Even his eyes are off-center, creating an air of discomfort and paranoia. I think this is the perfect introduction to Burroughs for those who may be unfamiliar with his work."
The Burroughs induction ceremony, sponsored by the St. Louis Poetry Center, will feature Carol Shepley, who will discuss Burroughs' enigmatic legacy and his enduring connection to the neighborhood; Brett Underwood, who will perform a reading of rare and out-of-print poetry; and music from the Chano Cruz Duo. James Grauerholtz, bibliographer and literary executor of Burroughs' estate, will also be present. This event is free and open to the public.
Posted September 14, 2017 in: Event by bookfeststl
---