BookFest St. Louis Festival Zone to Feature 30+ Artists & Vendors
In between BookFest St. Louis author events, be sure to check out our robust McPherson/Euclid Avenue festival zone, featuring live music, demonstrations, book sellers, local artisans and more!
Open 11 a.m. to 6 p.m. on Saturday, Sept. 21, our festival zone is free and open to the public.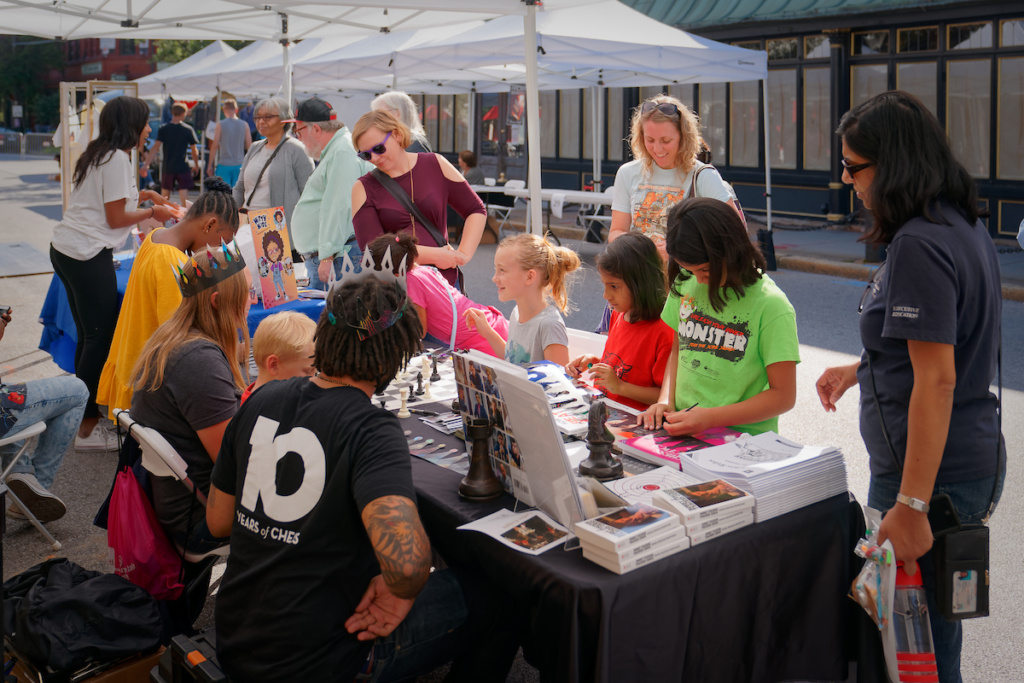 Participating Artists
Geoffrey Parker (Woodblock Prints)
Latonja Flowers (Jewelry)
Jeremy Gagnon (Woodcarving)
Mattt Rulo (3D Painting)
Katie O'Malley (Illustrator)
Tucker Pierce (Sewn Portraits)
Jeff Kapfer (Acrylic Painting)
Colleen Thayer (Notecards)
Alpona Stamboldjiev (Jewelry)
Lauren Tracy (Fiber Art/Clothing)
Isaac Ludwig (Woodworking)
Mike Murphy (Mosaic Glass Artwork)
Participating Vendors
St. Louis State Hospital
Stu Durando
Jim Dwyer
HillTop 30 Publishers
Click here for more information about exhibitors, activities and food options within the BookFest St. Louis festival zone.
Posted September 10, 2019 in: Event by bookfeststl
---
UP