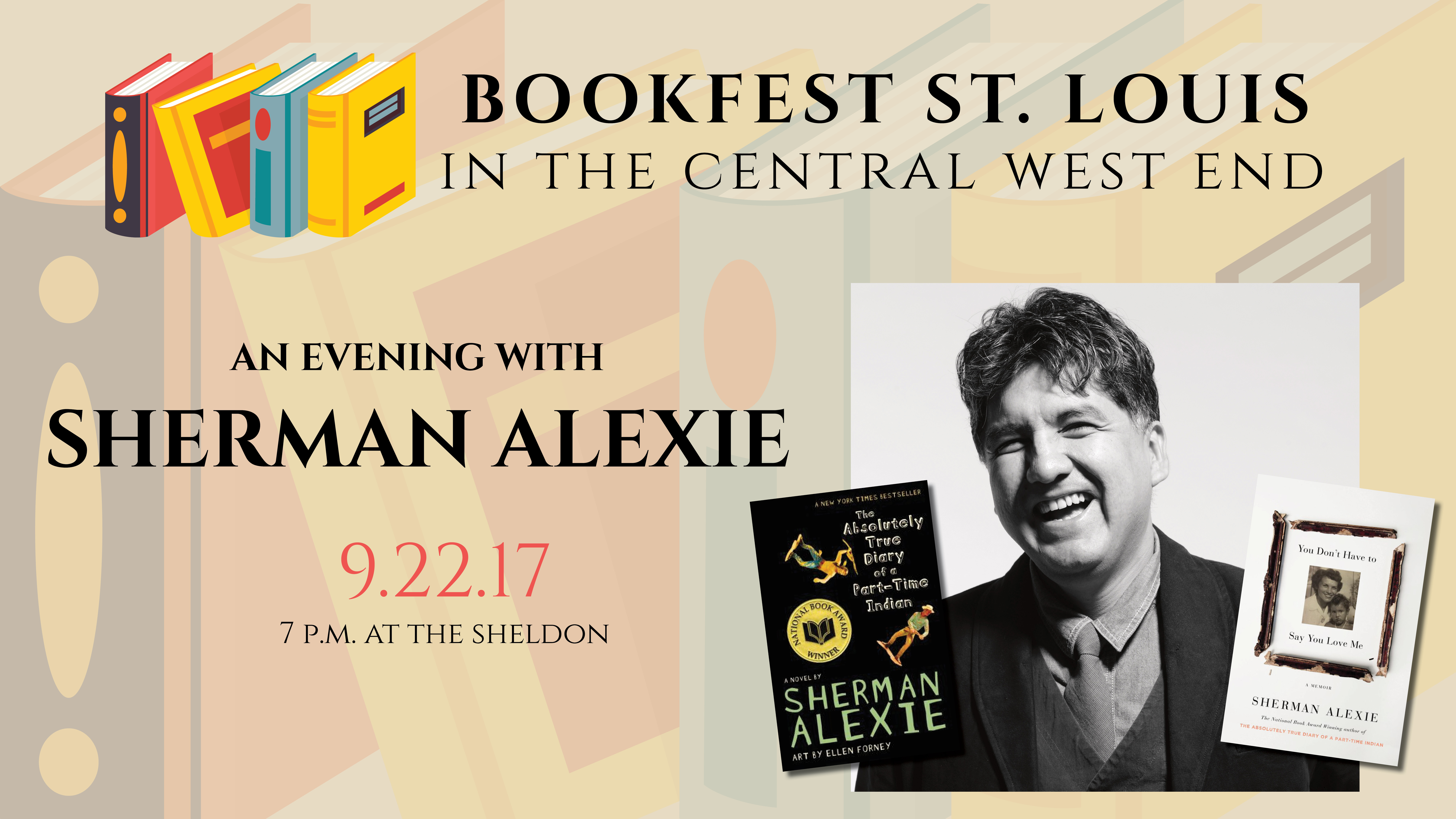 Kick off BookFest St. Louis with acclaimed poet, short story writer, novelist and performer Sherman Alexie.

The prolific Spokane-Coeur d'Alene writer will discuss his new memoir, "You Don't Have to Say You Love Me" (Little, Brown and Company, June 2017) — an instant New York Times best-seller and one of the year's most anticipated books.
About the Book
"You Don't Have to Say You Love Me" is a deeply moving memoir about family, love, loss and forgiveness from the critically acclaimed author of "The Absolutely True Diary of a Part-Time Indian." Family relationships are never simple, but Alexie's bond with his mother, Lillian, was more complex than most. When she passed away, the incongruities that defined his mother shook Alexie and his remembrance of her. Grappling with the ghosts of the past in the wake of loss, he responded the only way he knew how: He wrote. The result is a stunning memoir filled with raw, angry, funny, profane, tender memories of a childhood few can imagine, much less survive.
A $40 general admission ticket admits one person to the keynote event and includes one hardcover copy of "You Don't Have to Say You Love Me." (VIP tickets are now SOLD OUT.)
Tickets can be purchased at www.thesheldon.org.